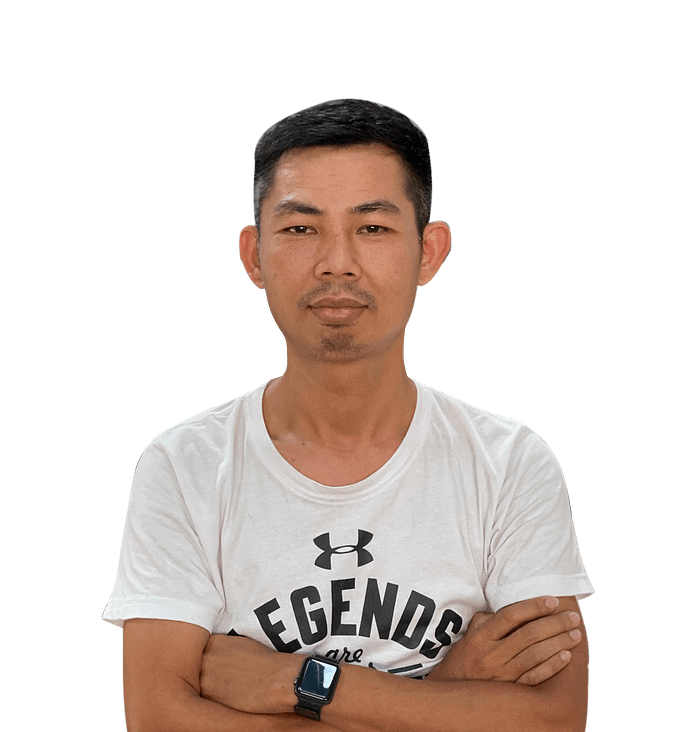 Welcome to 3S Auto Repair Garage
The Modern Auto Repair Office for Your Entire Family
Our ever growing customer base rates our auto repair very high. To see for yourself, visit us and get a free consultation from one of our highly trained technical specialists.
Amazing technical and advanced proven technology will keep your driving looking confidently!
We are passionate about driving and having the latest technology is one step we can take to help save yours! Cosmetic dentistry refers to the most suitable dental treatments based on the client's current car condition, concerns, desired outcomes, and budget.
Complete Auto Repair Services
for highest customer demands, tailored for each case
Highly trained professionals ready to provide the best repairing, be gentle and give you a pleasant experience
Safrey Tbm
General Manager
Developing strategic plans, creating policies, and communicating business goals.
សុខស្រីពៅ
Service Advisor Head
Much years with service advisor work & can deliver the best customer service.
សែ រិន
Professional Engine
Engine technicians usually enjoy problem solving and must have good eye-hand coordination.
សិង្ហ មង្គល់
Professional Electronic
Engine technicians need aptitude in mechanics, math, physics, computer-assisted diagnostics
មួងចំរេីន
Air conditioning
Over time the air conditioning gases in your car will escape from the AC or Climate Control system. This is because car air conditioning systems
លុយ សុធា
Professional Engine
Tranmission and under chassis is his speciality, know-how and experience and he can deliver the customer the level of quality that really need.
What to do in case of a technical emergency?
We are offering only quality products and repair to all brands and we believe the quality and responsible will make all work outstanding. Fully equipped with the latest and high standard of tool that compatible with the dealer, ongoing technical upgrade and staff training which make us strong in the area that sea is currently good at. Team with more than 10 years experience and know-how.
Every time I visit 3s auto car garage , I get a warm cozy feeling of familiarity and friendship. I always feel safe during all my interventions here!
As a very sensitive client, finding a secure place to get my auto car repair done was very important. I am glad I found an auto car repair, it's perfect!
The combined services topped with amazing facilities and pleasant smiles all around this repair garage , visit an absolute pleasure!
The technical staff is incredibly well prepared, always on top of every challenge. They are also very nice and caring with each client.
It has made going to the technician an absolute pleasure. Before, I was always nervous and scared of doing it. The technical service is top-notch!
Finding an auto car repairing can be challenging. I am glad I found this garage, it combines great technical service with amazing client care.
If you are our clients and want to give us your feedback or if you just want to say "Hi", please follow us and get in touch via the following platforms:
Written by our wonderful techincal
We only work with premium materials from our trusted partners